Are you seeking some kind of meaningful jewelry? Well, our initial pendant necklace maybe the great choice for you. Let's have a look!
1.Trendsmax offers a unique and stylish pendant necklace consisting of a square pendant and a box chain. You can choose from a variety of chains such as cuban, figaro or rolo to match with it. The necklace comes in two classic colors, gold and silver, to suit your preference.
2.The pendant measures 20mm in length, 16mm in width, and has a bail of 7mm x 5mm. It weighs 5g, and the box chain is 22 inches in length, 2mm in width, and weighs 7g. The base metal of the pendant is yellow gold-filled copper, while the chain is made of stainless steel and has a lobster claw clasp.
1.Suitable for everyone: This simple necklace is perfect for men, women, elderly, and children of all ages.
2.Perfect gift: It makes for an ideal gift for any occasion, such as Valentine's Day, anniversary, engagement, wedding, birthday, Christmas, New Year, graduation, etc.
3.Easy to maintain: To keep the necklace in great condition, please keep it dry and clean, avoid exposing it to chemicals, and remove it before bathing, washing, or sweating. By following these simple steps, the necklace will maintain its color and shine for a long time.
4.Competitive price: We offer preferential prices to our customers, especially wholesale customers. Now, the pendant alone is $1.69, and the pendant with a 22inch box chain is $2.99. The more you order, the bigger discount you get. Discounts are available as follows: $500+ enjoys a 5% discount; $700+, 7% discount; 1000+, 10% discount. You can visit our store for more details.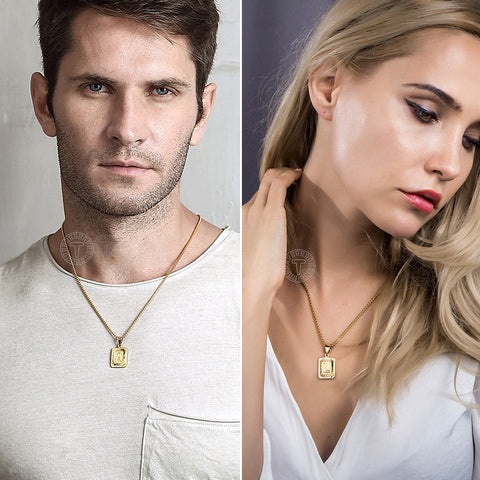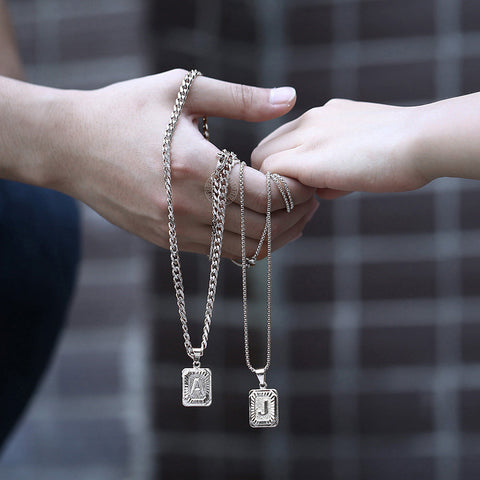 Choose a meaningful letter necklace for yourself or someone special. Wear it as a reminder that you're one of a kind!